10 Best Vacation Ideas for Singles
Walk in the mountains of Morocco or a yoga camp in Spain? Maybe skiing in France? The choice is yours.
If you love to travel alone and on the road to meet adventurers like you, then we have good news. Travel agencies around the world, following a new trend, began to offer exciting tours to different parts of the world especially for those who are used to having a rest without companions.
1. Eternal India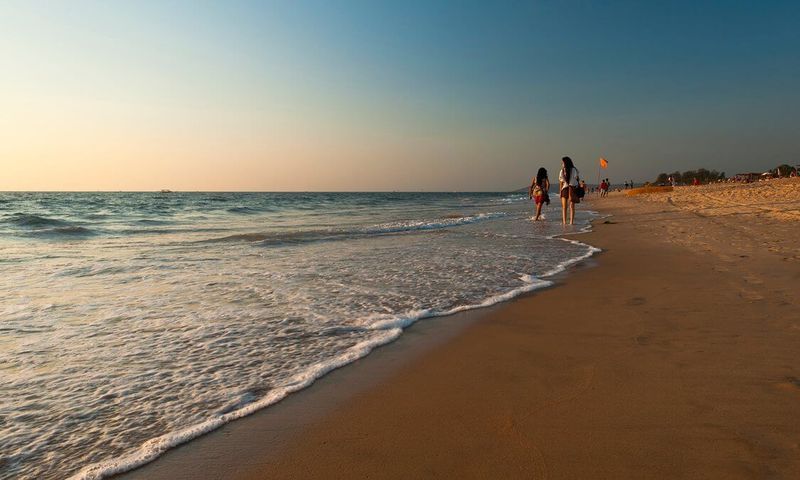 ETHERS with the BEST psychologists, doctors, osteopaths
Tour operator Contiki specializes in travel arrangements for people between the ages of 18 and 35, and its main clients are single travelers: last year they bought 60% of the total number of packages sold, and this figure will be even higher in 2016. Although Contiki has been organizing tours to countries around the world for over 40 years, this December they will send a group of tourists to India for the first time. The 12-day tour includes visits to the most popular cities (Delhi, Agra, Jaipur, Mumbai) as well as a seaside vacation in Goa. Additional activities include safaris, cooking classes, and yoga.
2. Chinese voyage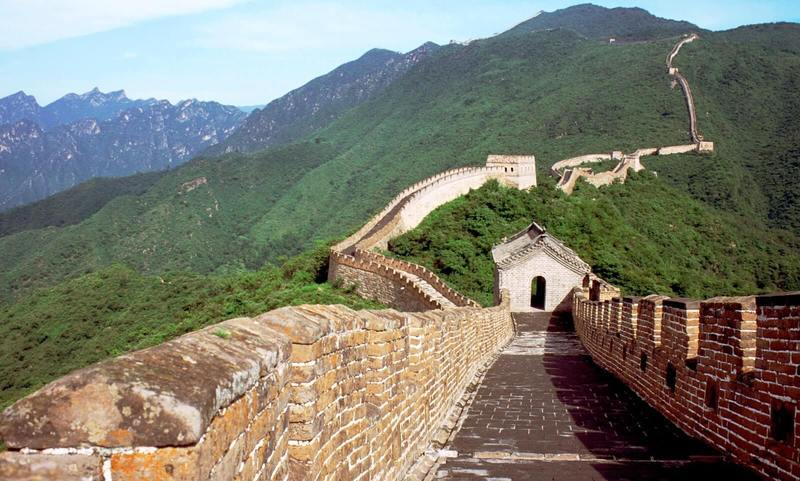 Single travelers, especially women of retirement age who want to visit China, choose Wendy Wu's agency. Her company offers a wide variety of tours in China – including an epic 28-day trip called Big One. But if you're looking for something shorter, then the China Experience 10 Day Tour is for you. You will visit not only the most important attractions like the Great Wall or the Terracotta Army but also lesser-known places, such as the village on the water Zhu Jia Zao. If you do not want to pay extra for single occupancy, you can choose to stay in a double room, and then, even if you do not have a neighbor, you will pay less.
3. Sea cruise in Croatia and Montenegro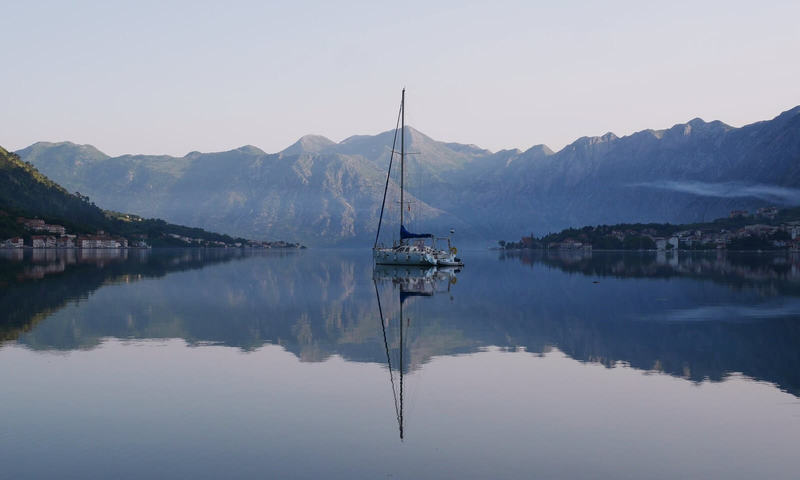 Another tour operator offering itineraries for people traveling alone is G Adventures; here you can also save on single occupancy and choose to stay in a double room with a neighbor. Singles make up a third of G Adventures' total customers. The most popular among them is the sea cruise along the Dalmatian coast, which appeared this year. Departing from the Croatian city of Dubrovnik, you will head south to Montenegro, visit an old fishing village along the way and enjoy the amazing Balkan landscapes and beautiful beaches. After 9 days the boat will take you back to Dubrovnik.
4. Skiing in French Morzine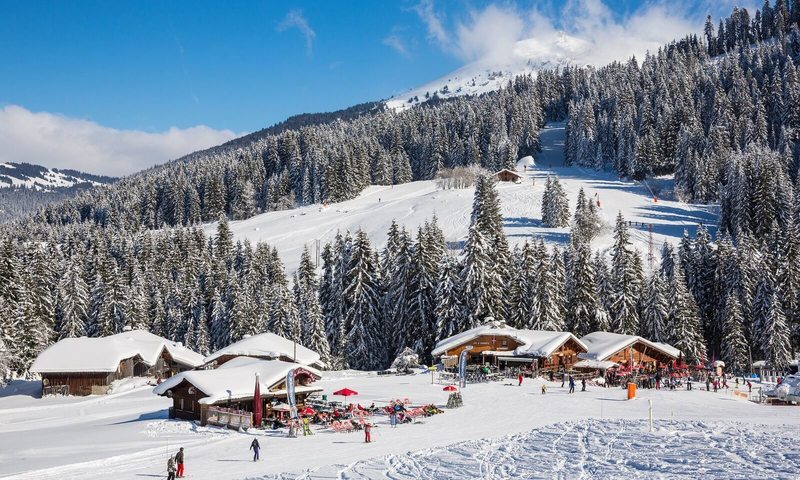 If you prefer a more active holiday, then use the services of the small travel company Hofnar, which offers solo travelers an unforgettable vacation in the Alps. The agency owns a chalet in the Morzine ski resort, and 80% of its clients come there without companions. That is, your neighbors on the track and companions on après-ski are likely to be people who are close to you in spirit. A small number of neighbors (maximum 14) and the absence of an obligatory tourist program will give you the opportunity to relax and get exactly what you want from your vacation – whether it be skiing from morning till night or lying on the couch with a book.
5. West Africa: from Ghana to Togo and Benin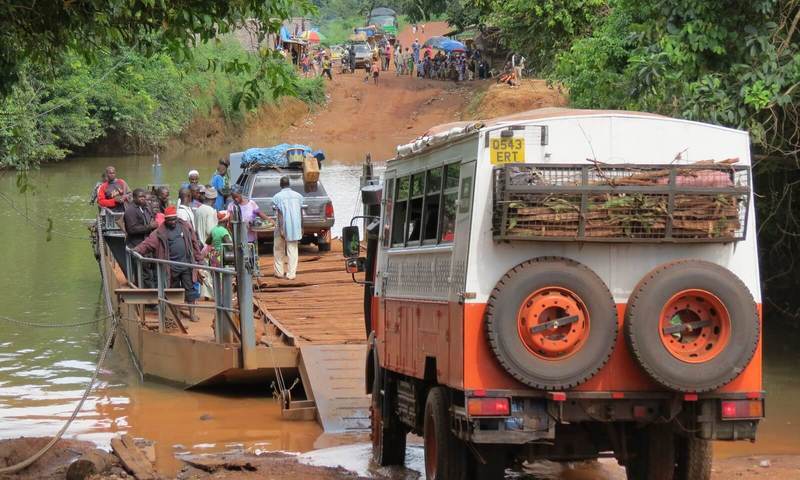 60% of the overland travel agency Dragoman's clients are single tourists. The firm organizes small group tours for no more than 22 people – not too few and not too many. The company is selected quite diverse, which is good, but during the trip, everyone has time to get to know each other. Such trips are a great option for people who do not like the usual tourist routes but do not want to travel alone. Particularly noteworthy is the 21-day tour of West Africa. Departing from the capital of Ghana, Accra, you will travel east, traversing the hills and forests of Togo, and ending up in Benin. Difficult roads and unforgettable nights in tents await you.
6. Colombian coffee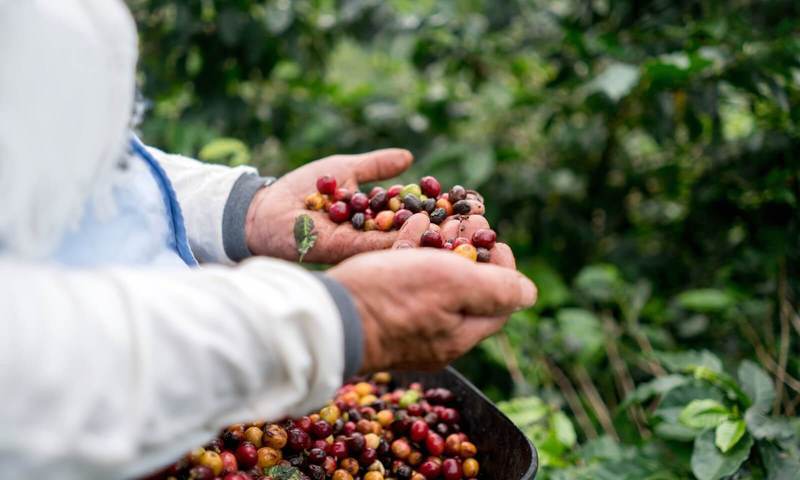 More than half of Intrepid's customers are single tourists, so when you go on tour with this agency, you are unlikely to be surrounded by children and couples. However, Intrepid went further and decided to organize three tours to the most popular destinations just for those who like to travel alone. One of them is just a coffee lover's dream: a trip to the plantations located in the Colombian mountains where coffee beans are grown and roasted, followed by a visit to one of the most amazing cities in South America, Medellin, and then Cartagena, the center of which is a UNESCO World Heritage Site.
7. Yoga camp in Spain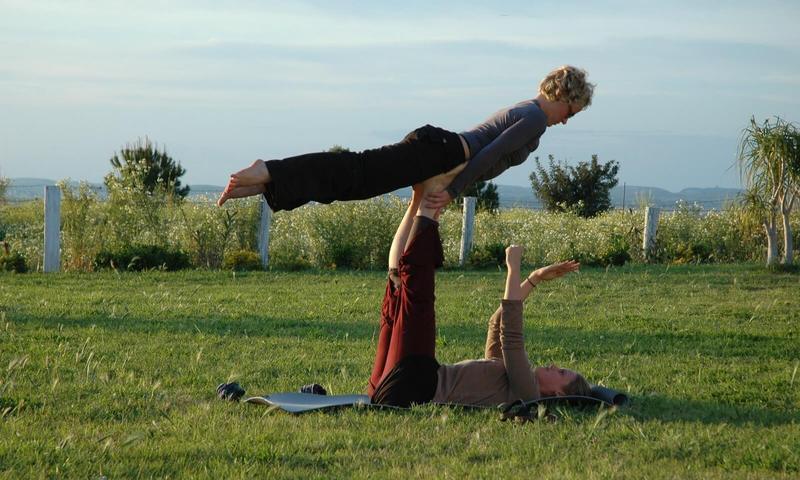 If you want to spend your holiday to your advantage, head to the Suryalila Yoga Camp in Andalusia. There, surrounded by mountains, lakes, and meadows, you can stretch all the muscles of your body and eat vegetarian dishes between two daily yoga sessions. 70% of visitors to this yoga camp come here without a companion, and if you decide to save some money and not pay the single room surcharge, they will help you find a neighbor. Lovers of a healthy lifestyle should especially appreciate the New Year's offer and go there from December 28 to January 2.
8. Walk in the mountains of Morocco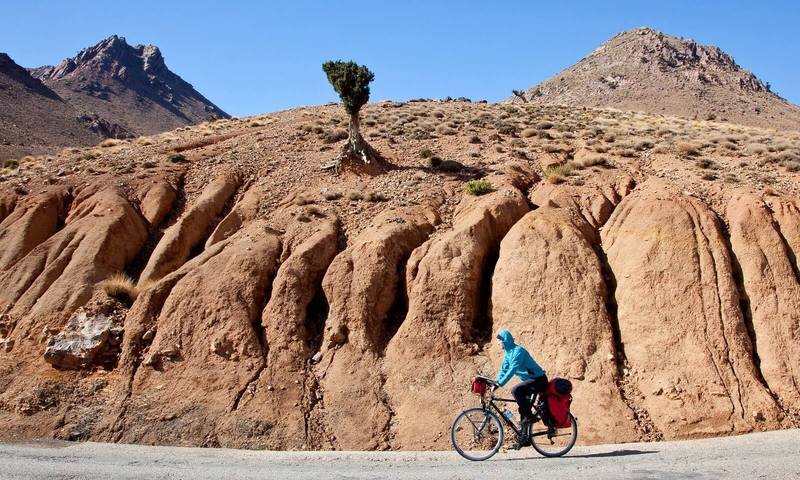 Exodus, the creator of this incredible Moroccan cycling route, has explored every trail in the Anti-Atlas Mountains, so you will experience an exciting journey through palm groves and valleys and Berber hospitality. The tour is originally designed for single travelers, so there will be few married couples among your companions.
9. Japan Reveals Its Secrets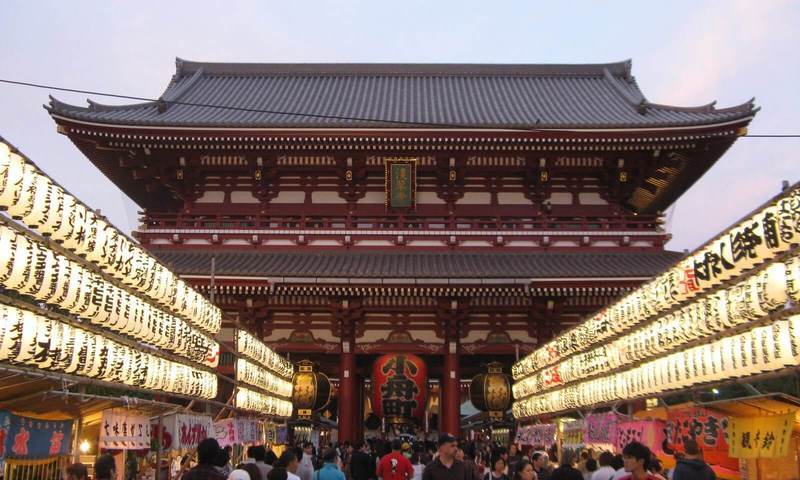 Tour operator Responsible Travel offers many itineraries for those who prefer to travel alone, but one of them needs to be mentioned separately – this is a two-week tour of Japan. There is no extra charge for single occupancy, although you will spend more than half of the nights in single rooms, and you will only have to share a room with a neighbor in traditional Japanese hotels and small hotels. This trip will introduce you to Japan in all its diversity: from Buddhist temples and ancient mountain villages to large cities of glass and steel. The tour will end with a huge party in Tokyo.
10. Mekong Delta, islands and temples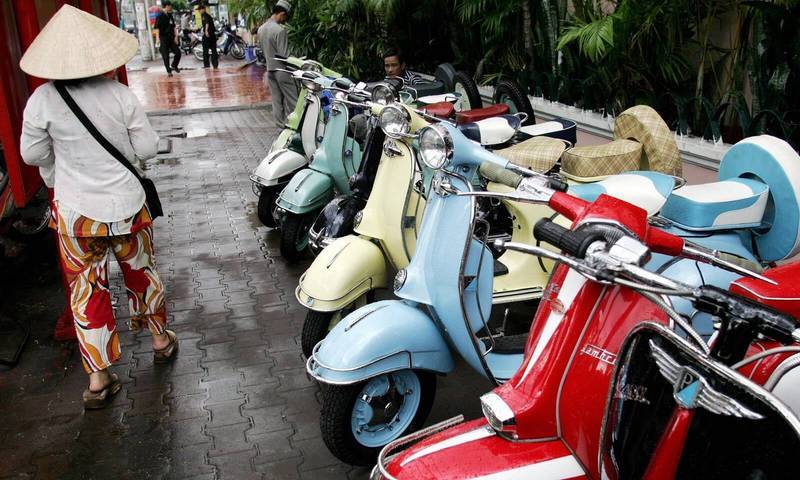 Travel company Wild Frontiers offers tours for single travelers who do not want to pay extra for single occupancy (this is over 70% of the total number of clients of the company). Those looking for a New Year's holiday away from home can embark on an impressive 15-day trip through Vietnam and Cambodia, which includes a Vespa scooter tour of Ho Chi Minh City, a bike ride through the Mekong Delta, and an introduction to the temples of Angkor. Accommodation in boutique hotels and guesthouses.
insurance,car insurance,cheap car insurance,car insurance quotes,insurance quotes,usaa insurance,geico quote,auto insurance,insurance companies,compare car insurance,homeowners insurance,go compare car insurance,cheap insurance,business insurance,auto insurance quotes,car insurance companies,cheap auto insurance,car insurance near me,usaa car insurance,motorcycle insurance,life insurance quotes, geico auto insurance,usaa auto insurance,best car insurance,car insurance online,home insurance quotes,geico insurance quote,vehicle insurance,esure car insurance,auto insurance near me,comprehensive car insurance,geico near me,auto insurance companies,boat insurance,cheap car insurance quotes,online insurance,youi car insurance,one day car insurance,compare insurance,car insurance policy,usaa home insurance,small business insurance,allstate layoffs,geico car insurance quote,cheap car insurance near me,geico auto insurance quote,affordable car insurance,best auto insurance,geico insurance company,homeowners insurance quote,car insurance price,general liability insurance,full coverage insurance,motorcycle insurance quote,compare car insurance quotes,cheap insurance quotes, term life insurance quotes,usaa renters insurance,usaa insurance quote,geico motorcycle insurance,very cheap car insurance,young driver insurance,geico auto quote,usaa life insurance,usaa homeowners insurance,cheap insurance near me,usaa car insurance quote,commercial auto insurance,compare insurance quotes,best insurance,cheap insurance companies,workers comp insurance,car policy,geico motorcycle,usaa health insurance,full coverage car insurance,provident car insurance,cheap full coverage insurance,best car insurance companies,compare life insurance,geico office near me,compare auto insurance,geico boat insurance,nso insurance,car insurance companies near me,affordable auto insurance,very cheap car insurance no deposit,buy car insurance online,home and auto insurance,vehicle insurance online,insurance quotes online,business car insurance,best auto insurance companies,geico auto,commercial car insurance,new car insurance,cheap car insurance companies,insure my car,cheap car insurance online,liability car insurance,car insurance quotes online,car insurance for young drivers,automobile insurance,

insurance,car insurance,cheap car insurance,car insurance quotes,insurance quotes,usaa insurance,geico quote,auto insurance,insurance companies,compare car insurance,homeowners insurance,go compare car insurance,cheap insurance,business insurance,auto insurance quotes,car insurance companies,cheap auto insurance,car insurance near me,usaa car insurance,motorcycle insurance,life insurance quotes, geico auto insurance,usaa auto insurance,best car insurance,car insurance online,home insurance quotes,geico insurance quote,vehicle insurance,esure car insurance,auto insurance near me,comprehensive car insurance,geico near me,auto insurance companies,boat insurance,cheap car insurance quotes,online insurance,youi car insurance,one day car insurance,compare insurance,car insurance policy,usaa home insurance,small business insurance,allstate layoffs,geico car insurance quote,cheap car insurance near me,geico auto insurance quote,affordable car insurance,best auto insurance,geico insurance company,homeowners insurance quote,car insurance price,general liability insurance,full coverage insurance,motorcycle insurance quote,compare car insurance quotes,cheap insurance quotes, term life insurance quotes,usaa renters insurance,usaa insurance quote,geico motorcycle insurance,very cheap car insurance,young driver insurance,geico auto quote,usaa life insurance,usaa homeowners insurance,cheap insurance near me,usaa car insurance quote,commercial auto insurance,compare insurance quotes,best insurance,cheap insurance companies,workers comp insurance,car policy,geico motorcycle,usaa health insurance,full coverage car insurance,provident car insurance,cheap full coverage insurance,best car insurance companies,compare life insurance,geico office near me,compare auto insurance,geico boat insurance,nso insurance,car insurance companies near me,affordable auto insurance,very cheap car insurance no deposit,buy car insurance online,home and auto insurance,vehicle insurance online,insurance quotes online,business car insurance,best auto insurance companies,geico auto,commercial car insurance,new car insurance,cheap car insurance companies,insure my car,cheap car insurance online,liability car insurance,car insurance quotes online,car insurance for young drivers,automobile insurance,