20 incredibly charming towns in the world
20 cozy and picturesque towns of the world, in which you so want to find yourself in the middle of the working week.
It is not highways that lead to the most wonderful corners of the world, but minor roads. It is not so easy to get into them, perhaps that is why there are no tourists, no chain hotels, no fashionable clubs. But in such places, it is always cozy, calm, and picturesque, and the locals are smiling and welcoming, although, often, they get up at dawn and go to bed long before midnight. Skyscanner has chosen 20 charming towns of the world, even from the photographs of which peace and comfort breathe.
Portree, Isle of Skye, Scotland
Fishing port with colorful houses, pubs with evening ale, fish shops, and a promenade dotted with seagulls. The ideal stop for traveling by car on the Isle of Skye with its emerald hills, harsh cliffs, amazing blue sea, and endless sky Scottish.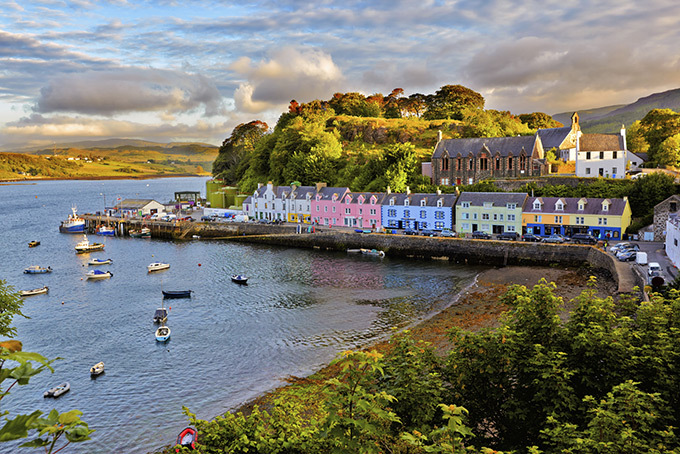 Albarracin, Spain
A slice of medieval Spain nestled on the rocky ledges of Southern Aragon. Behind the fortress wall, narrow alleys and winding streets, ancient stone chapels, a magnificent Mudejar cathedral and a delightful 9th ​​century castle await you.
Oia, Santorini island, Greece
Oia's elegant white houses are the main postcard view of Greece. And no matter what Greek island you spend your vacation on, it is a must to visit Santorini and see Ou at sunset.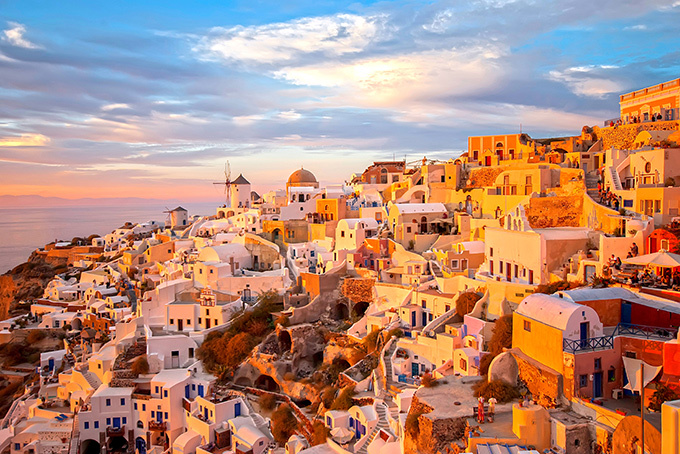 Knursborough, England
An old town with ruins of a castle, flowering gardens and parks, the country's oldest pharmacy (1720) and a house carved into the rock. Here is also the cave of the legendary witch and seer Mother Shipton, who lived in the 15th century and is known in England more than Nostradamus.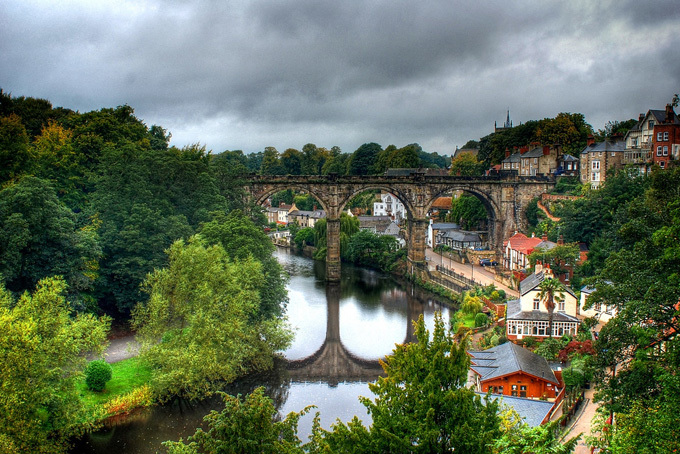 Freudenberg, Germany
A charming medieval town with romantic half-timbered houses set in green hills and valleys. The picturesque landscapes and surprisingly mild climate are ideal for hiking, cycling and contemplative relaxation.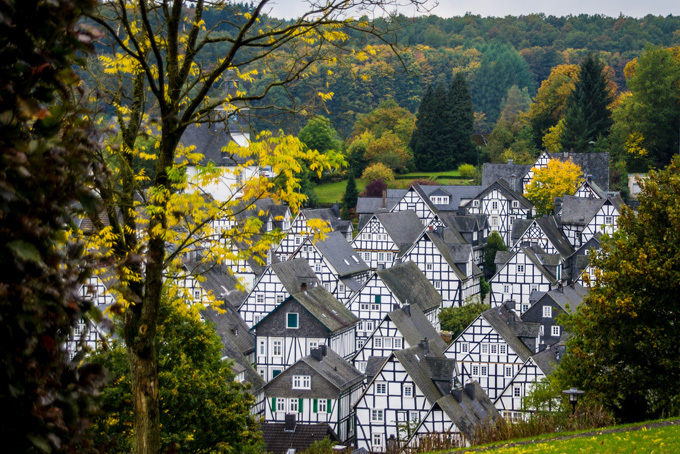 Guatape, Colombia
This mountain village is striking in a riot of colors. Almost every facade of the colorful houses of Guatapé is decorated with a funny bas-relief, traditional for these places. Few tourists who have visited the Colombian hinterland claim that it is a wonderful place for kayaking, fishing, mountain biking, and just a romantic weekend.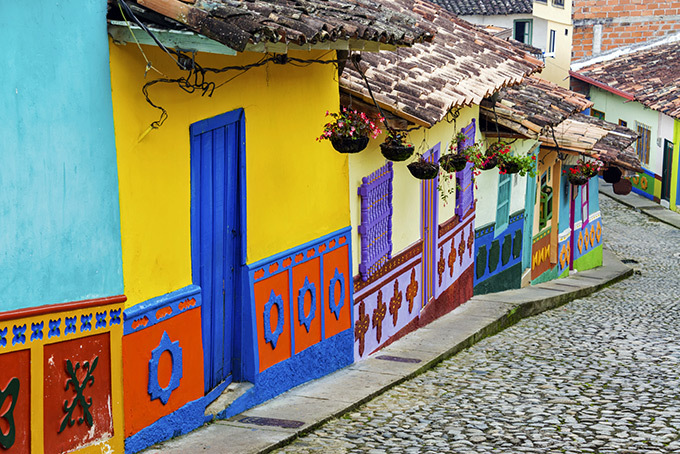 Reine, Lofoten Islands, Norway
It's not easy to get to this fishing village with three hundred inhabitants: you have to overcome a long way and agree to live in small cottages. But the bays and fjords here, the spectacular Norwegian skies and the Northern Lights are well worth it.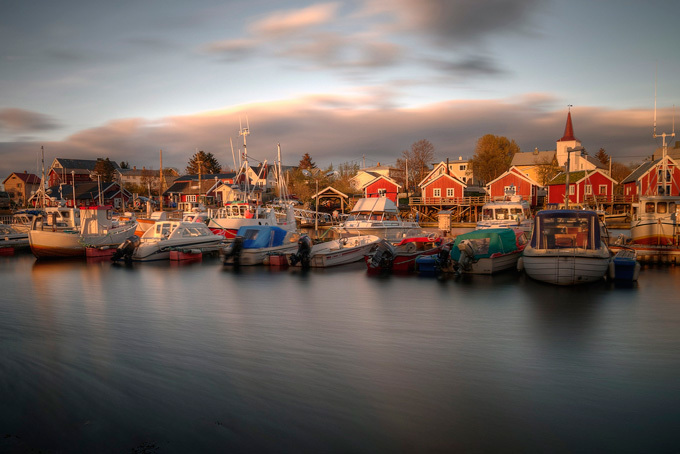 Chefchaouen, Mar okko
One of the most picturesque towns in Morocco, famous for the love of local residents for shades (not gray, no) blue. In addition to a riot of colors, Chefchaouen also boasts unusual architecture and numerous holidays and festivals.
Perast, Montenegro
Once upon a time, this secluded town in the depths of the Bay of Kotor was chosen by the Venetian nobility, who decorated Perast with luxurious Baroque mansions. The city has retained its charm to this day. Beautiful views of the sea and mountains, elegant shops and souvenir shops, cozy restaurants with terraces – everything here disposes to a leisurely rest.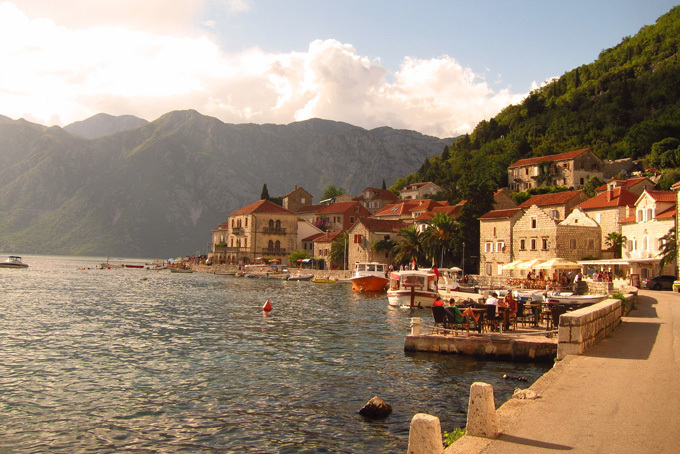 Bergamo, Ital Ia
The city is divided into two parts – the modern lower part and the old upper part on a high hill, offering breathtaking views of the Bergamo area. The old town is surrounded by massive walls, behind which are cobbled pedestrian streets, small squares with cafes, souvenir shops and pastry shops.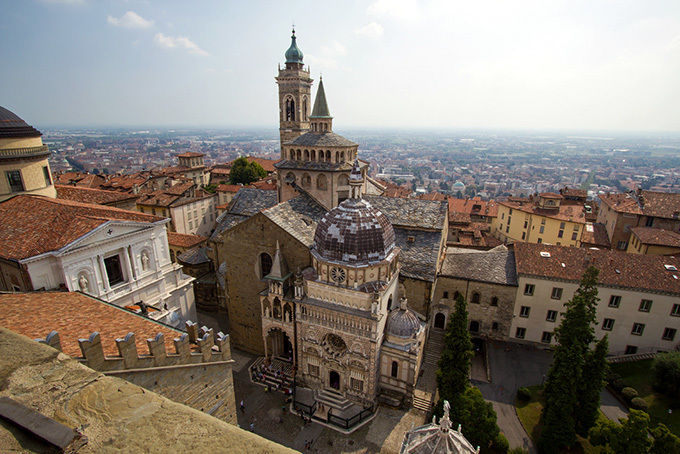 Delft, Netherlands
Quiet town with neat courtyards and bike paths. Not without the invariable Dutch attribute – river channels with bunches of flower beds along the banks. Delft's soft beauty is underlined by the spiers of Gothic buildings, ancient churches and the splendid Town Hall on the Market Square.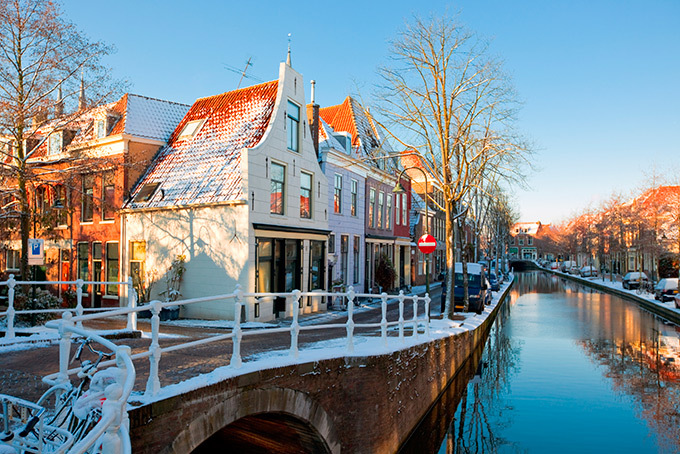 Mostar, Bosnia and Herzegovina
A picturesque town on the banks of the Neretva River. Mostar has an oriental flavor: a bustling market with sweets, hookahs and bright carpets, colorful mosques. Several years ago, the Old Bridge was restored, the business card and main attraction of Mostar, which connects both parts of it.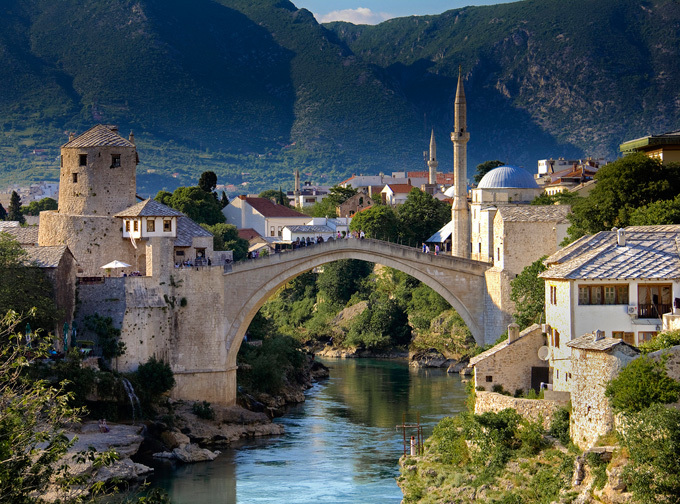 Eguisheim, France
Half-timbered houses, cobbled streets, flowerbeds at every corner – this tiny French commune surprisingly resembles a doll town. And behind the ornate façade lies a delicious filling: excellent Alsatian wines mature in the cellars of Eguisheim – the main wine route of the region runs through this city.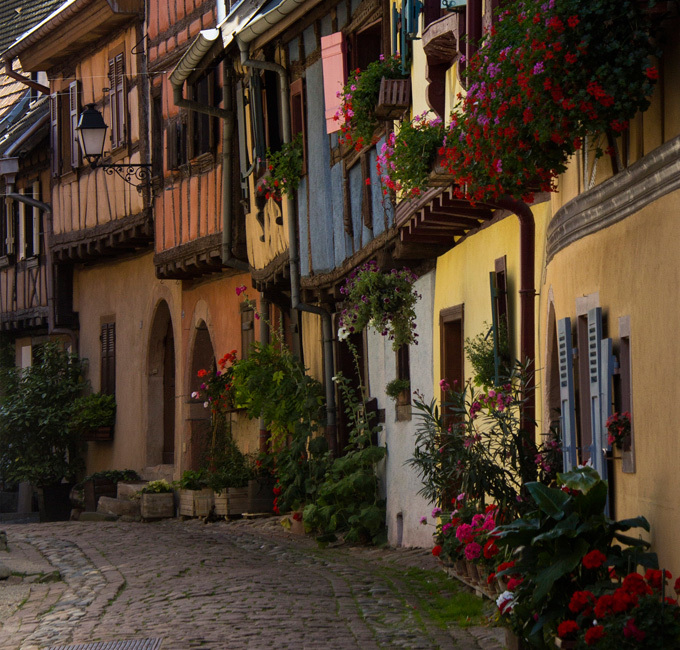 Hvar, Khor Vatia
Hvar is the largest city of the idyllic island of the same name, where the aromas of pine needles and lavender soar in the air, and the sun shines almost all year round. The best view of the area is from the Cathedral of St. Stephen, on the ground floor of which there is a good collection of old paintings.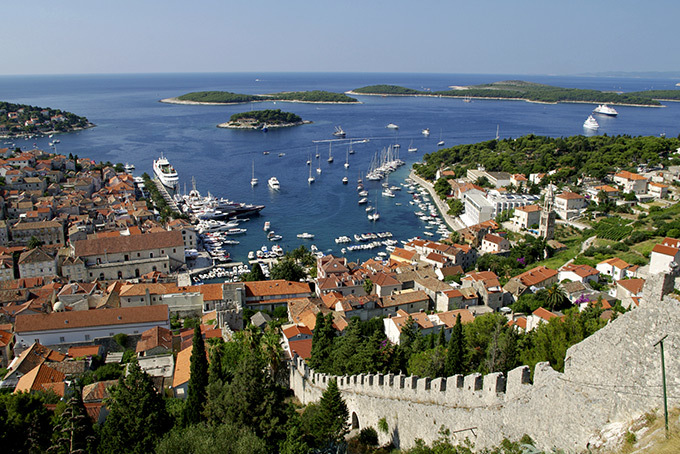 Telc, Czech Republic
A city-museum with a historic center surrounded by a canal, which is why Telč was nicknamed the "Moravian Venice". The pride of Telč is its main square with old mansions and the Church of the Holy Spirit, from where an excellent panorama of the surroundings opens. And, of course, the Telč Castle itself, around which the city once grew.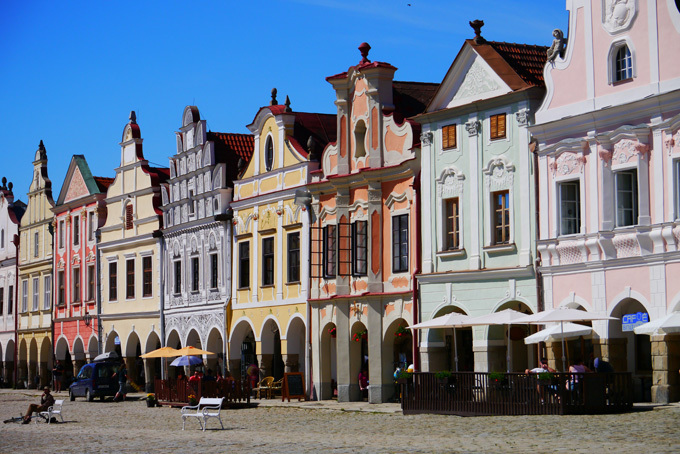 Brienz, Swiss Aria
A small village on the shore of a lake, surrounded by alpine hills. Brienz is famous for its centuries-old traditions of woodcarving, so almost every house on its streets is decorated with intricate wooden sculptures.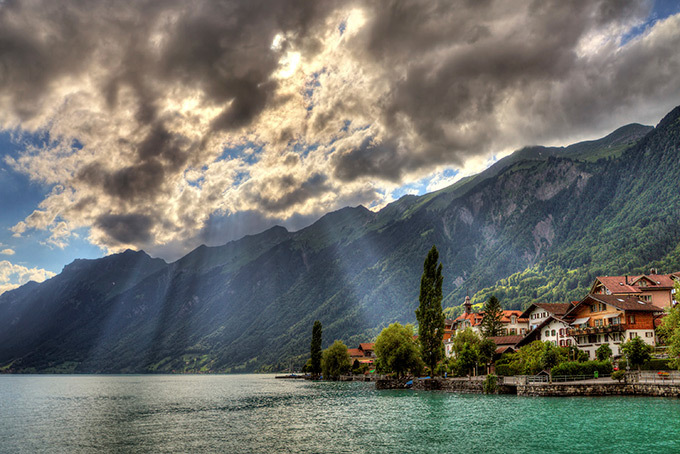 Obidos, Portugal
White houses with tiled roofs are crowded behind the fortress walls of Obidos, and signs of souvenir shops and cafes are full of signs on the streets twined with flowers. You cannot leave here without having tasted a good local delicacy: cherry tincture "Ginyu" in chocolate glasses.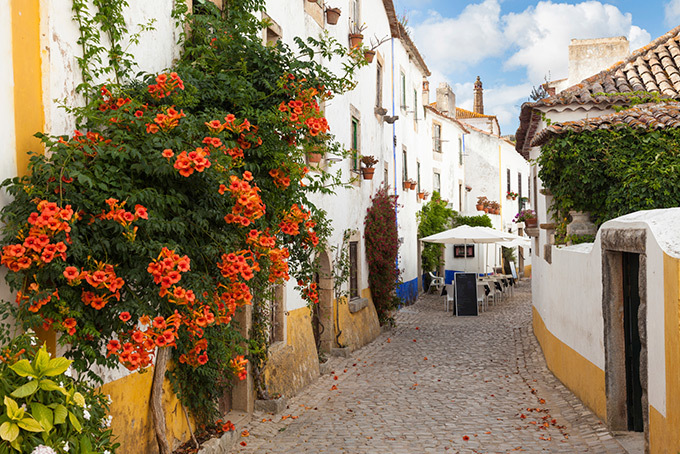 Signagi, Georgia
Little Sighnaghi is a kind of "Potemkin village" in Georgia. Cobblestone pavements, colorful facades of houses with carved wooden balconies and amusing sculptures give this cozy Kakhetian town an almost European charm.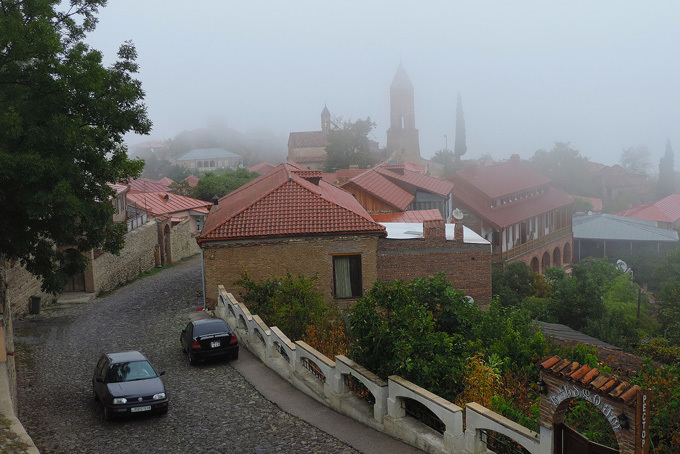 Bled, Slovenia
A resort town with the cleanest air, a fairy-tale castle on a cliff, and a picturesque lake, in the middle of which, on a small island, a wonderful church is buried in greenery. You can get to the island on colorful boats – Slovenian analogs of Venetian gondolas.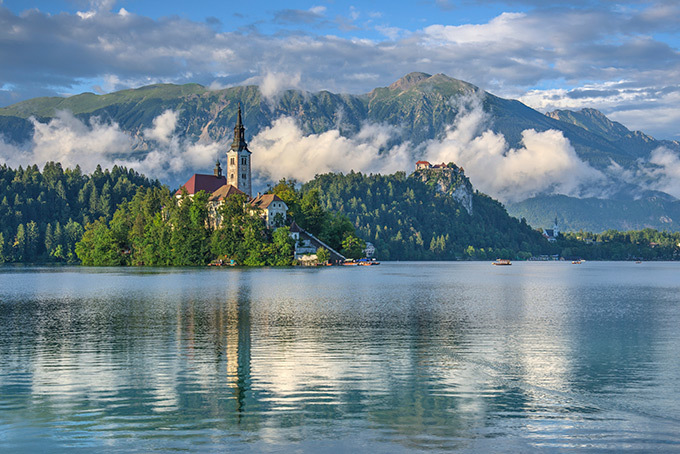 Sisimiut, Greenland
Miniature Greenland town 75 km from the Arctic Circle. It can be called cozy, probably, only a couple of days a year, during the rapid Arctic summer. Nevertheless, there are always those who want to escape from people at least for a short while to this "end of the earth" with small Lego houses.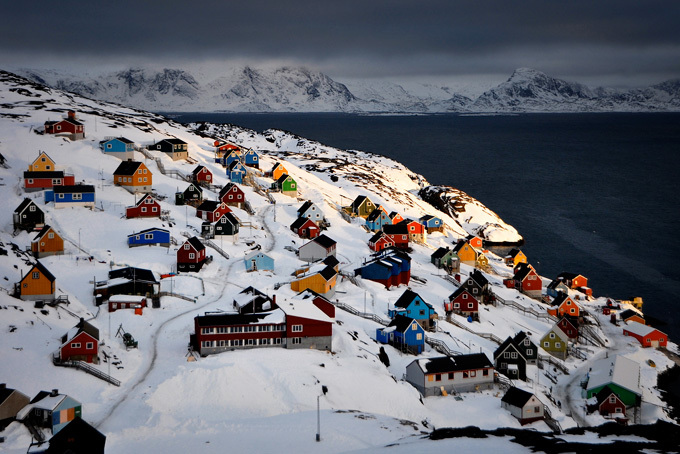 insurance,car insurance,cheap car insurance,car insurance quotes,insurance quotes,usaa insurance,geico quote,auto insurance,insurance companies,compare car insurance,homeowners insurance,go compare car insurance,cheap insurance,business insurance,auto insurance quotes,car insurance companies,cheap auto insurance,car insurance near me,usaa car insurance,motorcycle insurance,life insurance quotes, geico auto insurance,usaa auto insurance,best car insurance,car insurance online,home insurance quotes,geico insurance quote,vehicle insurance,esure car insurance,auto insurance near me,comprehensive car insurance,geico near me,auto insurance companies,boat insurance,cheap car insurance quotes,online insurance,youi car insurance,one day car insurance,compare insurance,car insurance policy,usaa home insurance,small business insurance,allstate layoffs,geico car insurance quote,cheap car insurance near me,geico auto insurance quote,affordable car insurance,best auto insurance,geico insurance company,homeowners insurance quote,car insurance price,general liability insurance,full coverage insurance,motorcycle insurance quote,compare car insurance quotes,cheap insurance quotes, term life insurance quotes,usaa renters insurance,usaa insurance quote,geico motorcycle insurance,very cheap car insurance,young driver insurance,geico auto quote,usaa life insurance,usaa homeowners insurance,cheap insurance near me,usaa car insurance quote,commercial auto insurance,compare insurance quotes,best insurance,cheap insurance companies,workers comp insurance,car policy,geico motorcycle,usaa health insurance,full coverage car insurance,provident car insurance,cheap full coverage insurance,best car insurance companies,compare life insurance,geico office near me,compare auto insurance,geico boat insurance,nso insurance,car insurance companies near me,affordable auto insurance,very cheap car insurance no deposit,buy car insurance online,home and auto insurance,vehicle insurance online,insurance quotes online,business car insurance,best auto insurance companies,geico auto,commercial car insurance,new car insurance,cheap car insurance companies,insure my car,cheap car insurance online,liability car insurance,car insurance quotes online,car insurance for young drivers,automobile insurance,

insurance,car insurance,cheap car insurance,car insurance quotes,insurance quotes,usaa insurance,geico quote,auto insurance,insurance companies,compare car insurance,homeowners insurance,go compare car insurance,cheap insurance,business insurance,auto insurance quotes,car insurance companies,cheap auto insurance,car insurance near me,usaa car insurance,motorcycle insurance,life insurance quotes, geico auto insurance,usaa auto insurance,best car insurance,car insurance online,home insurance quotes,geico insurance quote,vehicle insurance,esure car insurance,auto insurance near me,comprehensive car insurance,geico near me,auto insurance companies,boat insurance,cheap car insurance quotes,online insurance,youi car insurance,one day car insurance,compare insurance,car insurance policy,usaa home insurance,small business insurance,allstate layoffs,geico car insurance quote,cheap car insurance near me,geico auto insurance quote,affordable car insurance,best auto insurance,geico insurance company,homeowners insurance quote,car insurance price,general liability insurance,full coverage insurance,motorcycle insurance quote,compare car insurance quotes,cheap insurance quotes, term life insurance quotes,usaa renters insurance,usaa insurance quote,geico motorcycle insurance,very cheap car insurance,young driver insurance,geico auto quote,usaa life insurance,usaa homeowners insurance,cheap insurance near me,usaa car insurance quote,commercial auto insurance,compare insurance quotes,best insurance,cheap insurance companies,workers comp insurance,car policy,geico motorcycle,usaa health insurance,full coverage car insurance,provident car insurance,cheap full coverage insurance,best car insurance companies,compare life insurance,geico office near me,compare auto insurance,geico boat insurance,nso insurance,car insurance companies near me,affordable auto insurance,very cheap car insurance no deposit,buy car insurance online,home and auto insurance,vehicle insurance online,insurance quotes online,business car insurance,best auto insurance companies,geico auto,commercial car insurance,new car insurance,cheap car insurance companies,insure my car,cheap car insurance online,liability car insurance,car insurance quotes online,car insurance for young drivers,automobile insurance,