THINGS TO DO AT HOME WHEN THE WEATHER IS SO-SO: 10 COOL OPTIONS
For those who are already bored 😴
1. Have a game night with friends
A classic that is unlikely to get bored: an evening with board games and other games in the company of your beloved friends. Just do not limit yourself to the standard "Monopoly" and "Elias" – add "Evolution" for intellectuals, try come up with your own series, dilute this business with good old charades, and do not forget about the Imaginarium, which perfectly develops imagination.
2. Pretend to be Monica Geller and bake the best cookies ever
What could be better than chocolate chip cookies and a huge cup of your favorite tea on a cold autumn evening? That's right, nothing! Therefore, we take the example of Monica from "Friends" and imagine ourselves, super chefs. The recipe has been tested on almost all members of our editorial board, so don't be afraid and boldly cook 🙂
What you need to make 10 large cookies:
115 grams of butter, room temperature
150 grams of sugar
1 egg at room temperature
160 grams of flour
20 grams of cocoa
1/2 tsp soda
1/4 tsp baking powder
1/2 tsp starch
80 grams of milk chocolate
80 grams of white chocolate
How to cook:
Mix sugar and butter until smooth.
Add the egg, mix again.
Pour in dry ingredients – starch, flour, soda, baking powder. Stir until smooth.
At this time, chop all the chocolate into small pieces, you can set aside a little for decoration, pour the rest into the dough and stir so that everything is even.
That's it, the dough is ready, now you need to roll balls out of it (about one and a half tablespoons each).
We send the balls to the freezer for half an hour, turn on the oven at 200 degrees.
Then we spread the balls on a baking sheet at a decent distance from each other (they will then spread! 5-6 pieces per baking sheet maximum). Decorate the top with the remaining chocolate.
Bake for 8-10 minutes.
Let it brew for 20 minutes.
Done, you are great 👩🏼‍🍳A sourcegiphy
3. Make yourself a Halloween costume
Yes, Halloween is close, so it's time to think about what you will wear. And we already have many options for cool suits and make-ups for you. If you don't know what you want at all, you can take our test and we will find the perfect look for you 🙂
4. Start learning a new language from TV shows and songs
Game methods in language learning are wonderful. So if you suddenly decided to learn a new language or improve one that you already know, we advise you first of all to pay attention to playing with songs… Everything is intuitively clear here: just type in the names of those that you like, choose how you will choose words – as in a test or in writing – and that's it, you can enjoy.
And for those who prefer TV shows, we already have kits for learning English and Spanish on the coolest TV shows. Enjoy! Or is it better to say disfruta? 🙂
5. Organize your beauty space
Well, all right, games and entertainment are, of course, superb, but let's add some useful everyday things. Deal with old cosmetics (by the way, we told you how much you can store different beauty products ) and be sure to clean your makeup brushes. It will take nothing, but your skin will definitely thank you!
6. Work on your posture
When you sit at home for a long time in an uncomfortable position, your posture can suffer greatly. And now we are not about beauty, but about health – after all, it is worth thinking about it first of all. You can do the simple and intuitive exercises that everyone is used to, or you can go further and see what chiropractors recommend. 
7. Study at Hogwarts online and without registration
What? Yes! Potter fans created their own website Hogwarts, where they conduct classes in various subjects that are taught at the School of Witchcraft and Wizardry. You register, choose your faculty, and sign up for the classes that interest you. Defense Against the Dark Arts or Potion Making? History of Magic or Spells? It doesn't matter, because everything is there.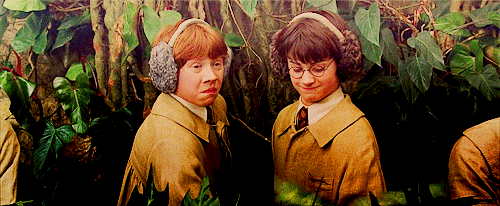 8. Check out Russian serials
Yes, Russian TV series! We have some cool pictures that you shouldn't miss. If you want something old-fashioned, For lovers of modernity, there are also options – from "Territory" to "Epidemic".
9. Make a DIY gift for your best friend
So what if her birthday is still an eternity? It's so nice to receive gifts for no reason! Imagine her surprise when you come to your next meeting with a super touching gift that has something to do with your friendship story. Another cool memory in your common piggy bank 🙂 Besides, the creativity of this kind helps to relax, so while you do it, you can have a great rest.
10. Walk around the museums of the world virtually
Now, in order to walk through the halls of the world's most famous museums, you do not need to leave your home. We have already talked in detail about those that you can visit online, but just in case, we recall: from Louvre and Tretyakov Gallery to New York Metro – all doors are open to you 🙂